Indiana Flight Indigo (13U) will be holding tryouts September 24th, 2017 at Tri-North Middle School in Bloomington,IN. The tryouts will be from 1-3PM. We welcome classes of 2022 and 2023 from all over the state of Indiana to try-out. Our mission is to develop the skills of our players throughout the season and off- season while playing in competitive college exposure events. We're looking for committed competitive basketball players that want to potentially play in college one day.
If interested or have any questions, please email me at
jmtreesh@imail.iu.edu
or text/call (260) 515-2774. You may also register on our website at
IndianaFlightBBall.com
.
Thank you,
Joey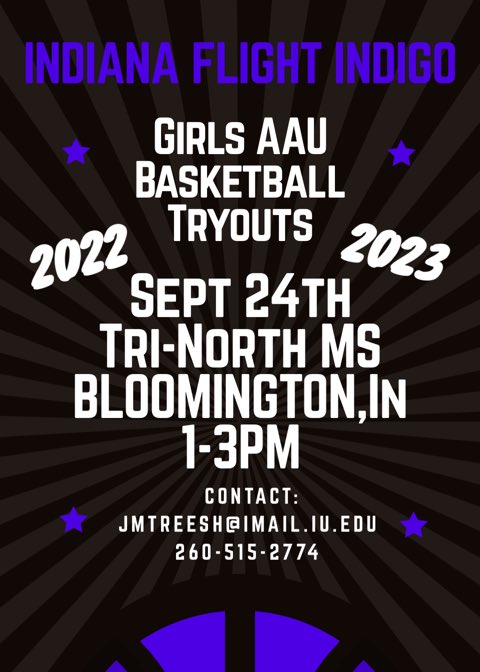 [Last edited
Aug 16, 2017 14:25:08
]